August 2020 |
Meet Your Neighbours
Young Talented Artist - Carissa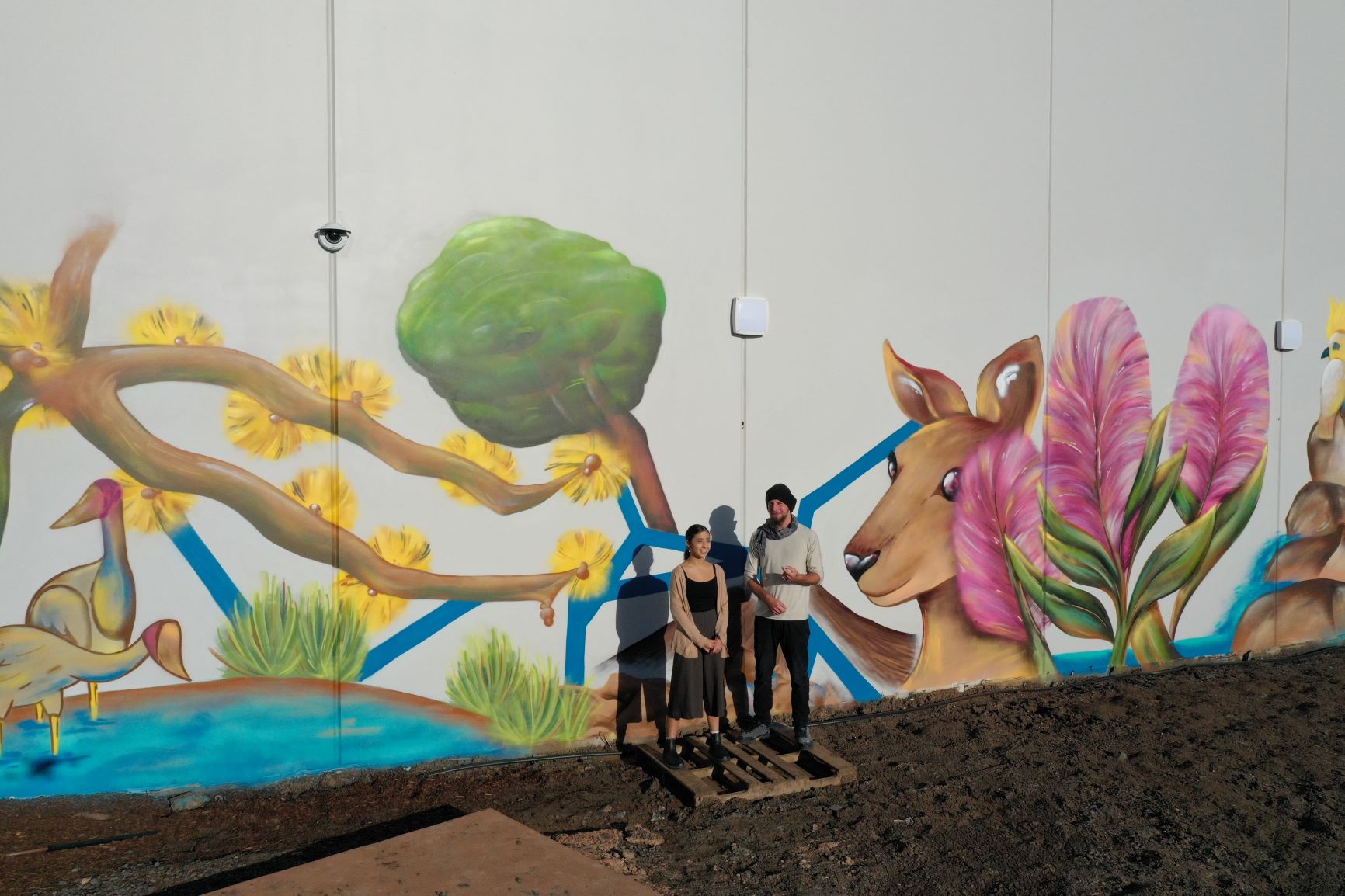 Manor Lakes Central mural depicts native backdrop
A beautiful mural depicting the native fauna and flora of Manor Lakes has been unveiled on the new wall of the Manor Lakes Central extension.
The stunning mural designed by local artist Carissa will the soon be the backdrop to an outdoor playground and rock climbing wall. The Manor Lakes P-12 College graduate who now studies Interior Design at RMIT, used native flora and fauna to tell the tale of her upbringing in Manor Lakes.
She shares her story below.
"Thoughts I kept coming back to while making this were memories of what Manor Lakes looked like in 2008 versus 2020. Growing up directly in front of the undeveloped areas, I was used to seeing the kangaroos on the other side of the river – one even ended up in my backyard! Hence the featured Kangaroo.
Driving in and out of Manor Lakes, the cockatoo was another native animal I always saw on a sunny day on Ballan road. The placement of the cockatoo is also there to challenge the children to be active by climbing further up the rock wall; at the same time, invite parents into the external playground area and take photos of their children.
When I think of a mural, I imagine fully covered walls with graffiti-styled art with a political message or art featuring a visually overwhelming palette of colours. In my mural, I wanted to capture the simplicity of living in this western suburb, along with its comfortable lifestyle and radiant familial energy."
The mural brought to life by Salad Bowl Art is a beautiful addition to Manor Lakes Central and will be the showpiece once it is unveiled alongside the new playground for the whole community to enjoy.
Artist: Calee flower
Painter: Salad Bowl Art