If you're finding it hard to choose your land, here are a few examples of what home fits on what block.
BLOCK WIDTH 12.5m
BLOCK DEPTH: 32m
BLOCK SIZE: 400m²
HOUSE SIZE: 23.51sq 218m²
SINGLE STOREY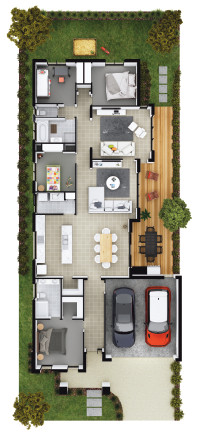 This is where you can make the most of everything. A great 4 bedroom home with plenty of entertainment space.
Add a low maintenance garden that is simple to create and lovely to look at, and you're living the dream.
Along the side you can step through to a wide deck area that extends entertaining to the great outdoors.
BLOCK DEPTH: 32m
BLOCK SIZE: 400m²
HOUSE SIZE: 27.82sq 257m²
DOUBLE STOREY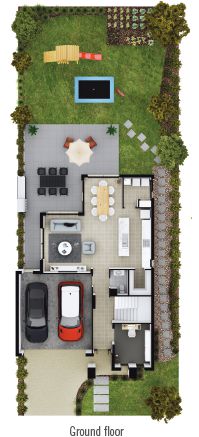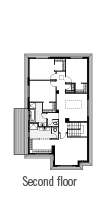 Choosing a double storey design offers you the option of a luxury lifestyle on a compact block. Inside there's space to spare a growing family, plus the long back yard means there's plenty of play room, entertaining space and even room left over for a veggie patch.
BLOCK WIDTH 14m
BLOCK DEPTH: 28m
BLOCK SIZE: 392m²
HOUSE SIZE: 36sq 335m²
DOUBLE STOREY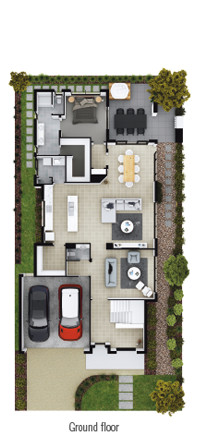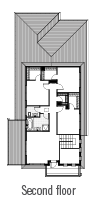 Thinking of a 2 storey home on this shorter block offers you great options. A huge parent's bedroom and ensuite features downstairs, plus a generous alfresco area for entertaining. The kids will love their own rooms and play areas upstairs.
BLOCK DEPTH: 32m
BLOCK SIZE: 448m²
HOUSE SIZE: 28.84sq 268m²
SINGLE STOREY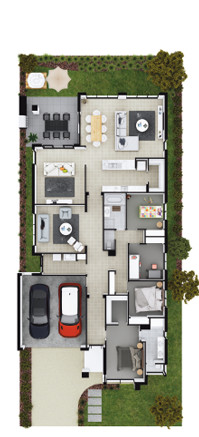 This expansive single level house design suits this generous block to give you a home that the whole family will love.
Parents have space to entertain in style and a huge master suite and walk-in robe. The kids have plenty of space with a fames room and extensive family areas.
BLOCK WIDTH 16m
BLOCK DEPTH: 28m
BLOCK SIZE: 448m²
HOUSE SIZE: 7.73sq 257.6m²
SINGLE STOREY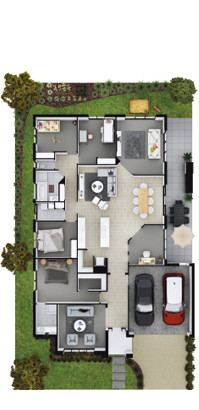 If you're not big into gardens, and are more into entertainment and generous living spaces, this block could be right up your street.
Your home is everything here. Separate living zones, a games/cinema room, brilliant kitchen, family and dining rooms all leading to a generous outside entertainment area.
BLOCK DEPTH: 32m
BLOCK SIZE: 512m²
HOUSE SIZE: 40sq 372m²
DOUBLE STOREY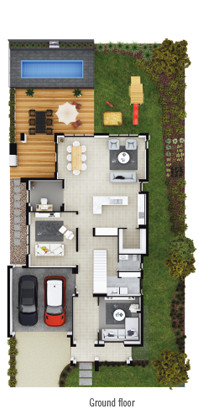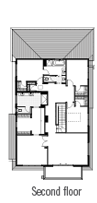 This block size and a 2 storey home is where you can really let go and create something special. Try a large alfresco area with feature decking and a pool. There's still room for all the kid's stuff, and maybe plant your own veggie patch.