March 2021 |
Meet Your Neighbours
Welcome to Manor Lakes, Venkat & Raga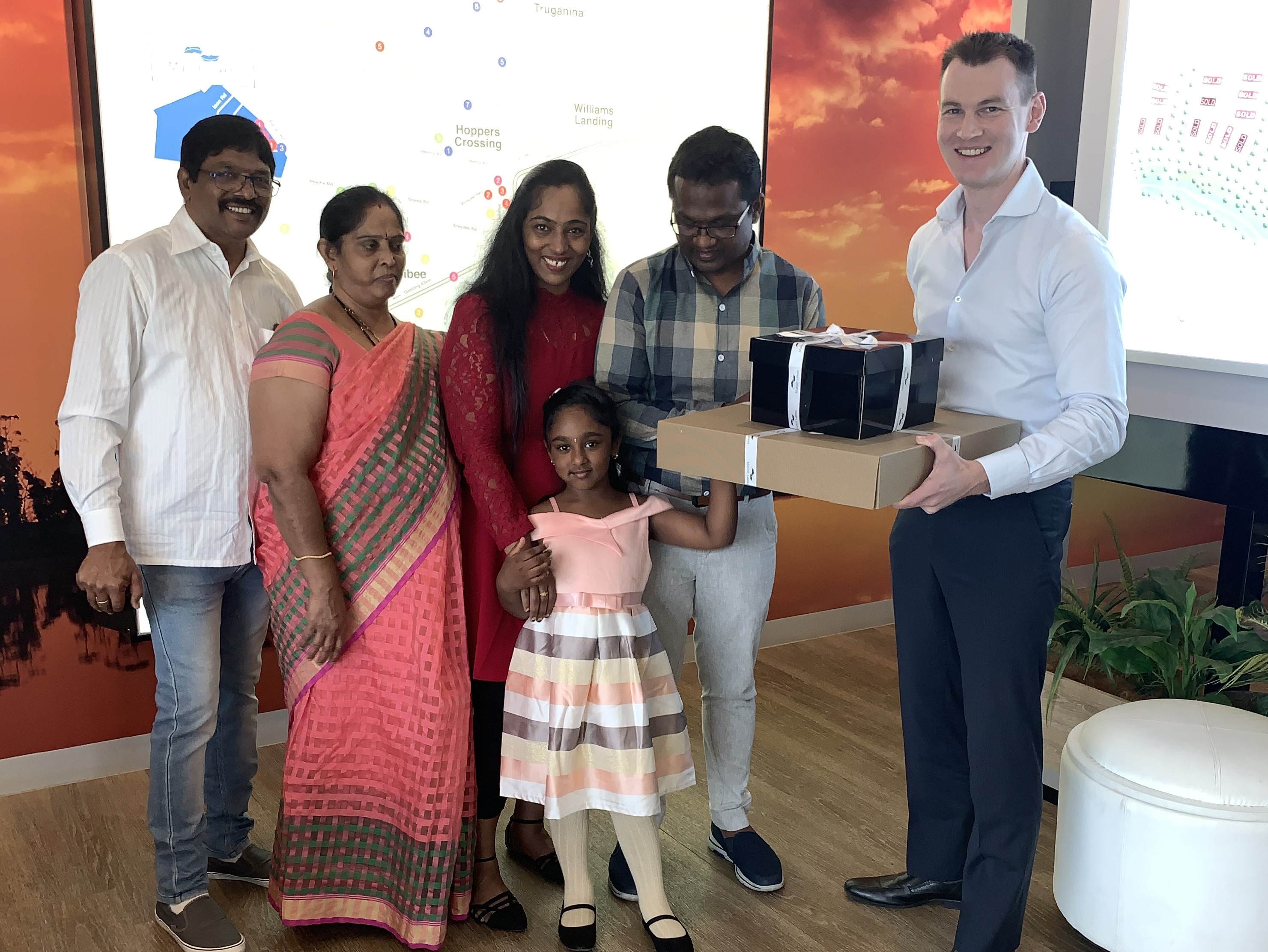 We knew straight away Manor Lakes was for us!
With many friends living in and around Manor Lakes, Venkat Kalwa and his wife Raga knew immediately that Manor Lakes was home for them.
"We didn't even look anywhere else," confirms Venkat, "We were surprised at how comfortable and perfect it was. We knew straight away Manor Lakes was home for us, so we went ahead and purchased a block!"
With a five year old starting school, Venkat and Raga both knew it would be a wonderful environment to bring up their family and look forward to settling into the community as soon as possible.
"We settled on our block in Lollipop Hill early in the year, and as first home buyers took advantage of the First Home Owner Grant," confirms Venkat.
"The purchase process was very easy with David from the Manor Lakes Land Sales Office; it was fantastic actually, and very simple!"
Venkat reports he and Raga plan on building a single storey as their first home for their family through an independent builder.
"We have signed all the paperwork with the builder and are hoping to start in March 2021, all going well. We look forward to becoming part of the Manor Lakes community as soon as possible. We are currently living in Balwyn, but I work in the city, so it will be an easy commute for me into work each day."