April 2021 |
Events & Local Area
Seed Library - Wyndham Vale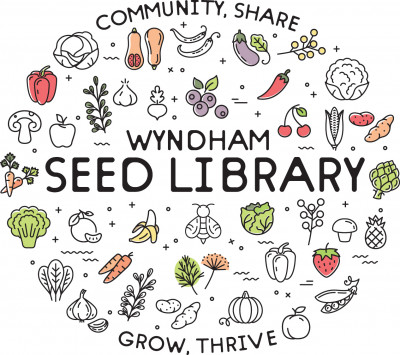 Are you a gardening enthusiast who would like to add to your plant collection or share some of the amazing things you have grown?
Wyndham City is excited to announce that in May, Point Cook and Manor Lakes Libraries will have their own seed libraries!
Wyndham City's Climate Futures & Environment Portfolio holder Cr Robert Szatkowski said this is a great opportunity for residents to share their seeds and select some for themselves to plant in their own gardens, schools or community gardens.
"The Wyndham seed library aims to build food resilience and promote sustainable gardens by supporting local community, share seeds and grow their own produce and habitat gardens," Cr Szatkowski said.
"The seed library will include fruit, vegetables, native and indigenous plants. This will be such a fantastic opportunity to share seeds grown in Wyndham and create beautiful and flourishing green spaces."
The Seed Library will launch at Point Cook on Sunday 2 May.
Craig Castree, Horticulturist and author of "Edible Gardens A Practical Guide & Plant Profiles" will join us at the launch and share his knowledge and guide guests through a workshop.
Don't miss this opportunity to learn how to build your seed saving skills by learning to choose the right seed, at the right time and how to store them to build better more productive crops. You will also learn tips to get better germination when you sow your seeds.
Event details:
Sunday 2 May 2021
1:30pm – 2:30pm
Wyndham Library Service – Point Cook Branch