August 2019 |
Meet Your Neighbours
SAMUEL GLEWIS, MANOR LAKES' OWN AUSKICK CHAMPION!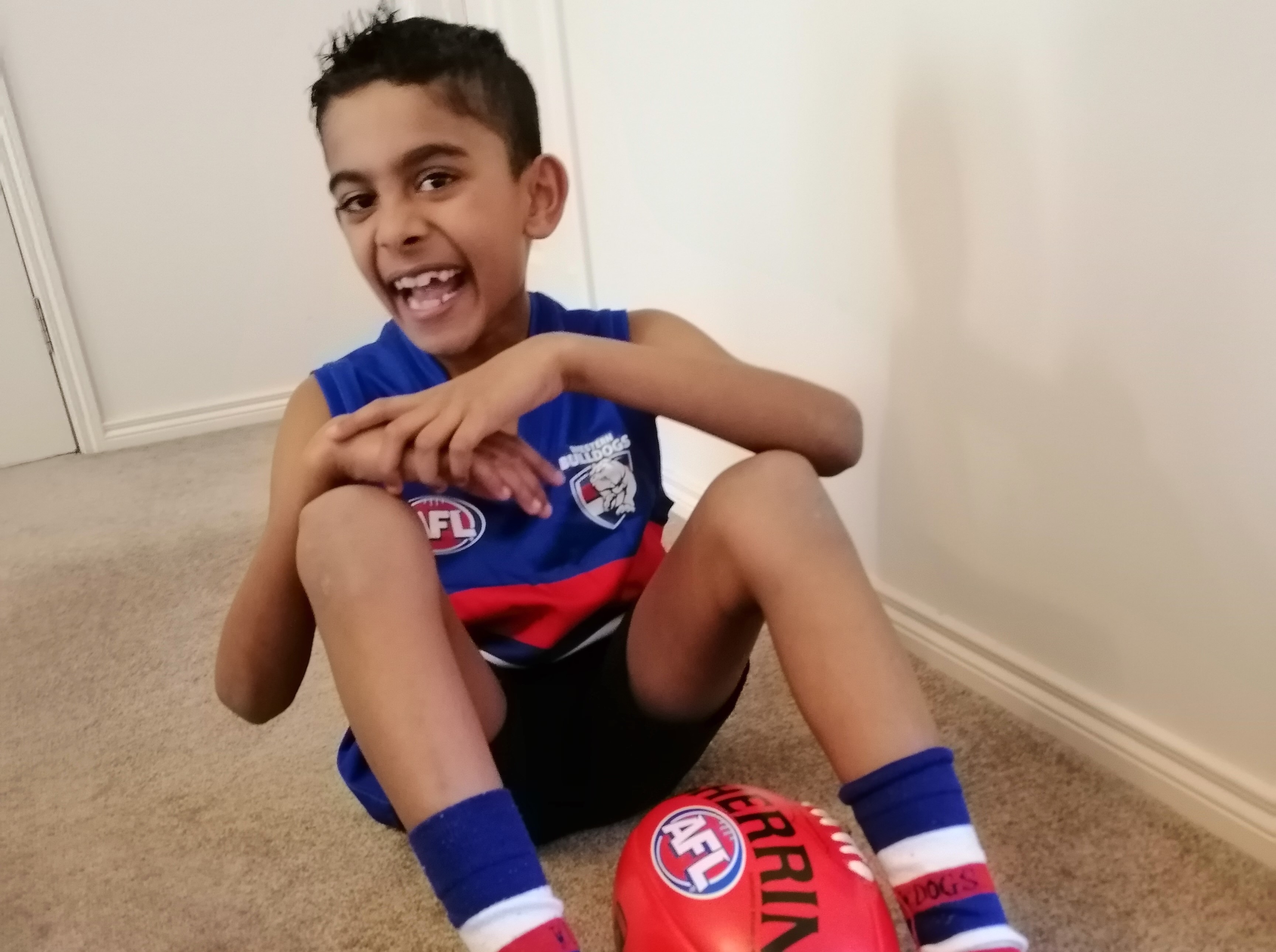 There was great excitement recently when Manor Lakes' own Samuel Glewis was nominated for the NAB AFL's 2019 Auskicker of the Year competition.
The young Western Bulldogs fan is in the running to receive a $5000 NAB Reward Saver Account and the chance to count Geelong FC Captain Joel Selwood and AFLW Co-captain Katie Brennan as his personal footy mentors.
Samuel's dad Chris said the young footballer is tremendously excited by the opportunity.
"It's Samuel's first year at Manor Lakes Auskick and this nomination has truly confirmed his love of the game," explained Chris.
"Not only does he sing the Western Bulldogs anthem from start to finish, he knows every other club song as well!"
The competition's special awards dinner during Grand Final Week will signal the start of a very big week for seven year old Samuel and the 21 other nominees from around Australia.
The group will march alongside their heroes at the Grand Final Parade and, come the big day, run out on field at half time to play in front of a massive MCG crowd.
After the game, the young athletes will gather on stage with other dignitaries to present premiership players with their medals.
To watch Samuel's impressive TV debut on Channel 7's Friday night football, go to https://www.youtube.com/watch?v=0KrT5fUK-IA.