November 2020 |
Events & Local Area
New playground & wetlands area for Lollipop Hill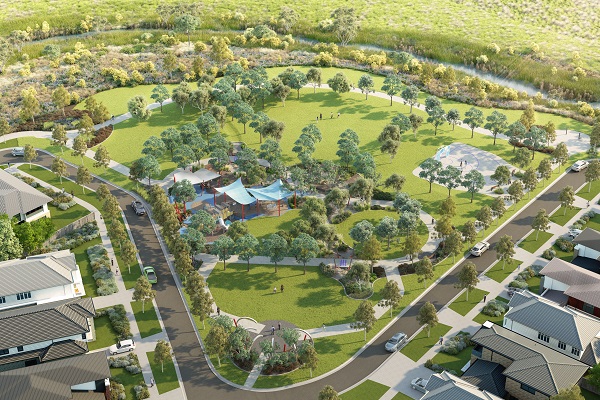 Major park and wetland beautification set to begin in Lollipop Hill!
We are excited to announce that construction work on the eagerly anticipated park and wetland developments in the Lollipop Hill precinct of Manor Lakes is set to begin shortly.
What can you look forward to seeing?
Stage 175 Reserve
Covering an expansive 1.14 hectares between Marmalade Road, Muscatell Crescent and Lollipop Creek, the Stage 175 Reserve development is destined to become the focal point of outdoor activities for young and old alike.
The northern entry point to the reserve features a striking entry arbour nestled amongst flowering indigenous plantings interspaced with the fibrous-flaky bark of Eucalyptus Grey Box trees. Wrapping around an expansive plateau containing seating nodes, it is an idyllic place to gather and admire the sweeping views across the reserve and the restored Lollipop Creek ecosystem.
As you stroll along the network of circulating paths you will discover a meandering dry creek situated amongst native plants and trees, containing locally sourced rocks and logs. Further enhancing the connection to site and its place alongside Lollipop Creek, the dry creek creates an adventurous pathway through the site, encouraging nature-based play as you forage and navigate your way across its undulations and natural features.  
There is not a child in Lollipop Hill who won't be pleading to visit the new playground. Sheltered by shade sails and surrounded by large canopy trees, they will delight in dashing between the basket swing, carousel, slide and sensory play panels, all easily accessible via a network of ramps and stairs. For the more adventurous, the modular play structure has climbing ropes, platforms, a hydraulic DropZone elevator and a tube slide.
The reserve also accommodates more formalised sports on the half basketball court with soccer goals, as well as a cycling track for small children around the circulating pathways and large turfed kick about spaces.
When you are not playing with your friends and family in the park, you can watch and relax in the nearby shelter, or take in the sights and sounds of Lollipop Creek.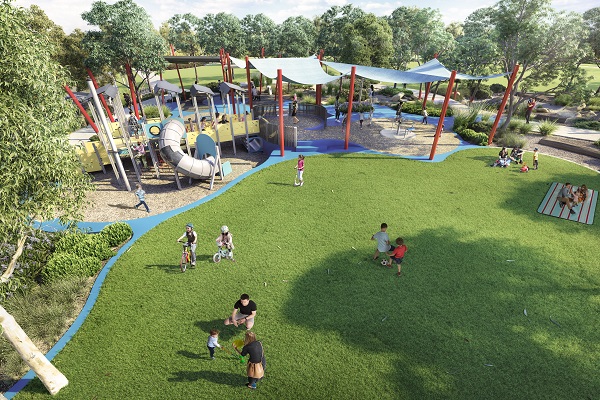 Stage 168 Wetland
The wetland system stretches across 1.79 hectares between Holyoake Parade and Ricotta Road, with over 16,000 specially selected native aquatic plants filtering stormwater run-off prior to its release into the nearby Lollipop Creek, surrounded by a further 30,000 native plants. Enjoy walking along the network of footpaths or sitting at one of the many viewing areas to experience the tranquility of the space with its abundant plants, wildlife and open water bodies.
Timelines
With work on the Stage 175 Reserve and Stage 168 Wetland set to commence in November, we anticipate earthworks and footpath construction being completed early in 2021. Planting of the 46,000+ native plants is scheduled to commence thereafter. The Wetland is expected to be open to residents by mid-2021. We look forward to opening the Reserve space to residents in the second half of 2021.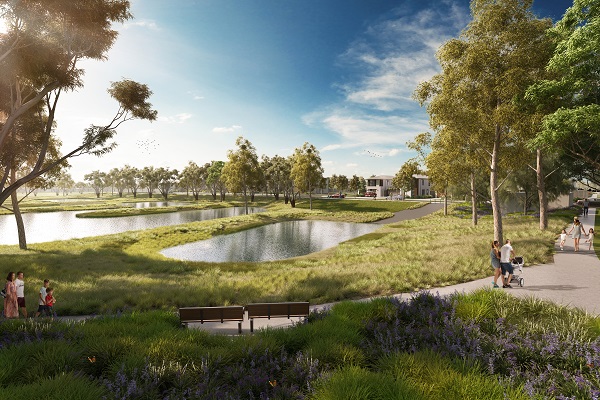 Life keeps getting sweeter at Lollipop Hill!