Manor Lakes construction update – Ison Road and parks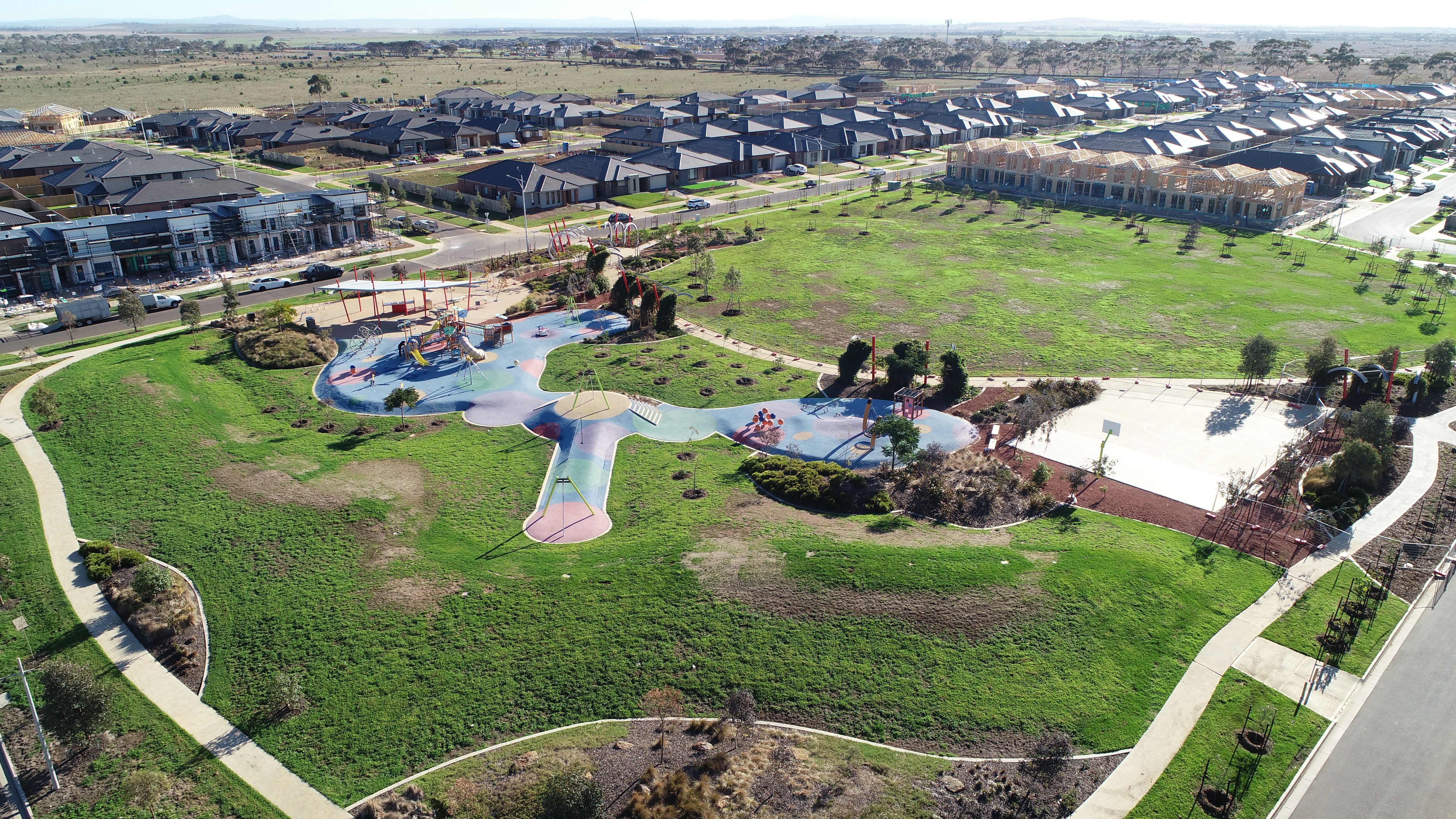 Welcome rains in recent weeks have finally signalled the end of Melbourne's long, very dry summer.  Our suburb is looking greener every day!
Sub-contractors are continuing to work towards the completion of a number of projects around Manor Lakes over the next few months.
Civil construction of the Ison Road extension is complete, and the developments team is now waiting on the results of independent electrical auditing.  The next step is for Powercor to carry out its own audits before connecting the power required for the road to open.
Construction and regeneration work at the suburb's various parks is also ongoing, with work at Lollipop Hill Park second stage just about ready for an opening toward the end of June.  A refresh of the plantings and grass in the park's first stage is also locked in, along with repairs and replacement of play equipment.
It's hard to miss the fitness equipment that's been installed beside the new shared path extension that runs along Lollypop Creek!  Additional creek and wetland planting in the area will further boost the regeneration of our creekside areas. 
Over at Lakeside, in the area fronting the lake on the south side of Manor Lakes Boulevard, organic fertiliser has been applied across the grassed areas that stretch down to the lake's edge.
The Stage 42 Reserve at Lakeside, our largest project underway at the present time, is nearing a mid-winter completion date with the playground now fully installed and the nearby landscaping almost complete.  The elaborate network of pipes on show down by the lake will form the basis of every child's dream play space – an interactive splashpark!