October 2023 |
Events & Local Area
Manor Lakes Community Fund awards $30,000 to local community groups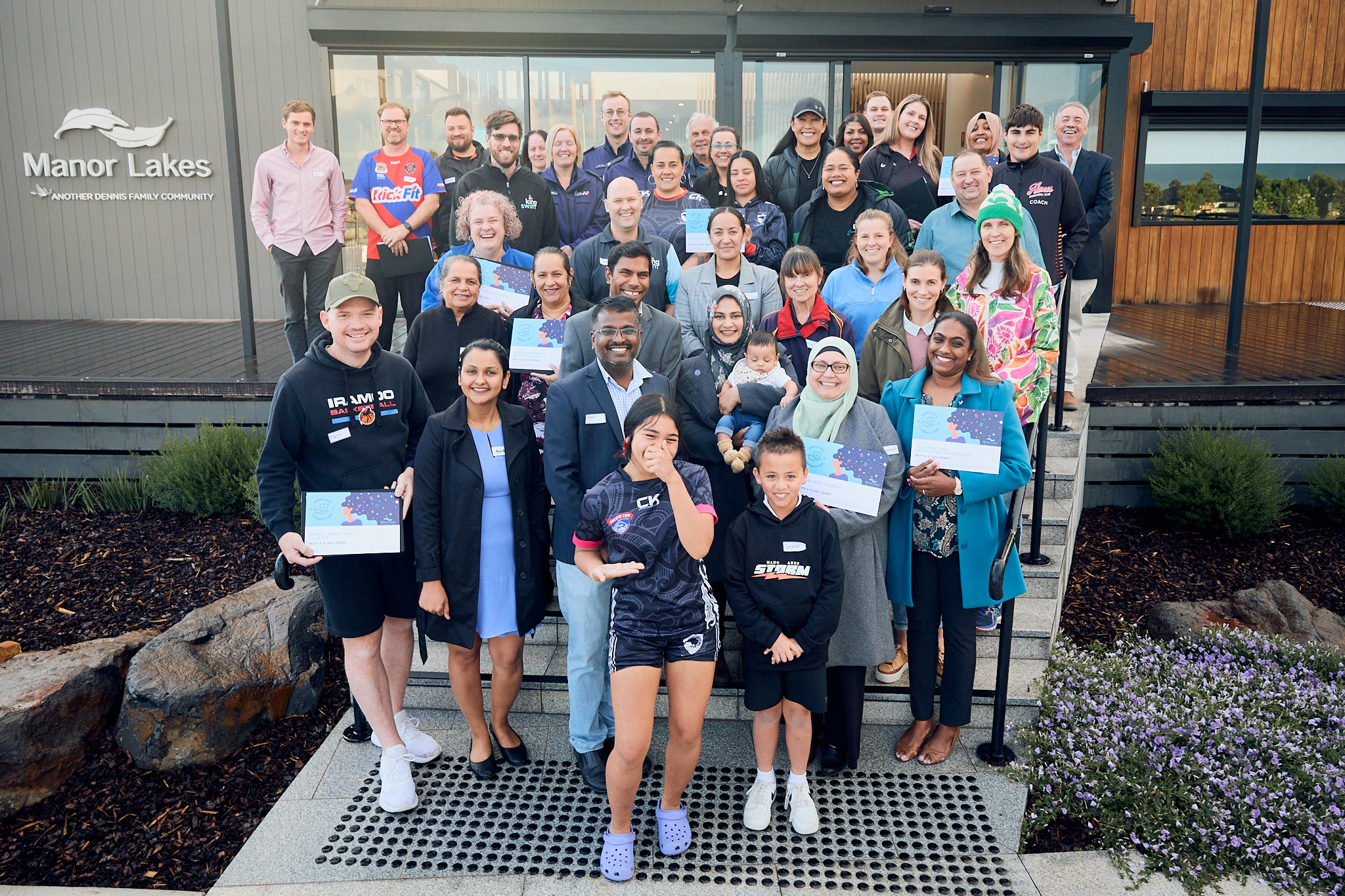 Twenty local not-for-profit groups from within the Manor Lakes area have been awarded a share of $30,000 at Manor Lakes Community Fund evening, run by the Dennis Family Corporation.
This year's event marks 21 years of Community Funds and over $1.2 million distributed across Dennis Family Corporation's residential estates in Melbourne and Queensland since the concept was introduced in the early 2000s.
Held at Manor Lakes' Sales Centre, Dennis Family Group Chief Executive Officer, Peter Levinge hosted the event, which has become an annual highlight for the community developer.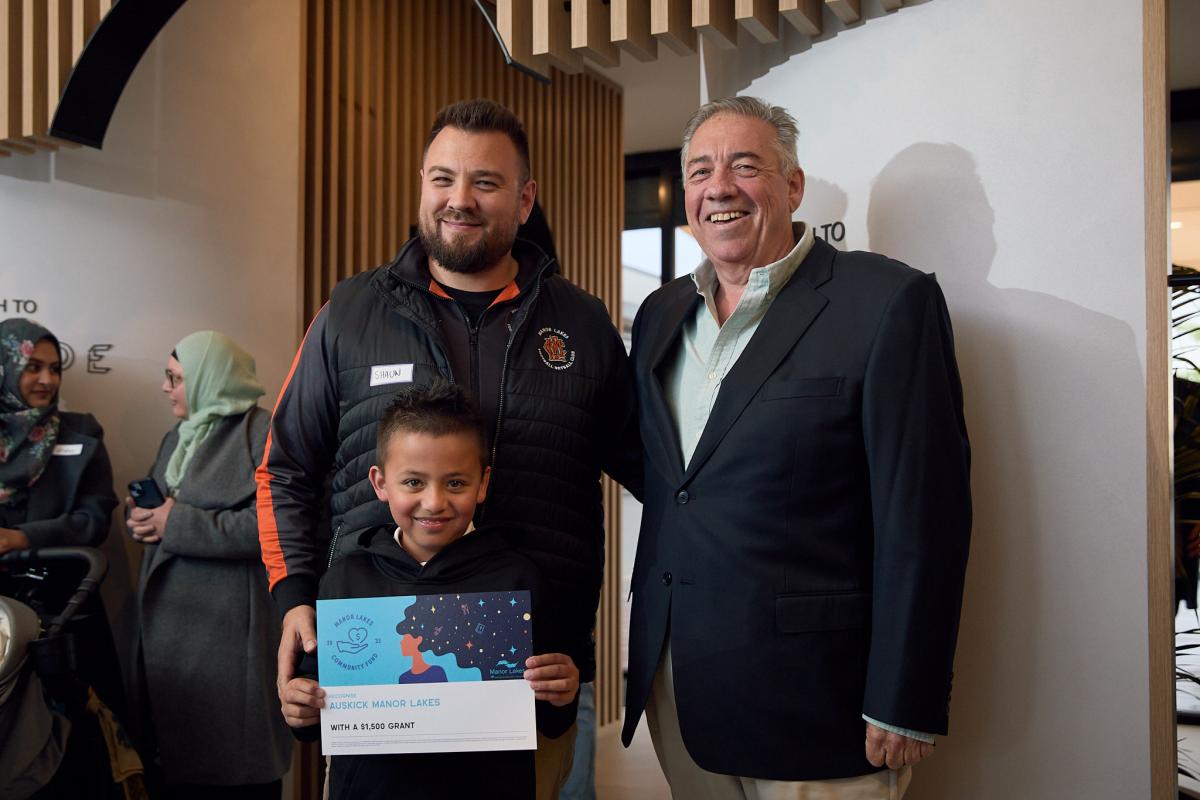 "The Dennis Family Corporation has a long history of seeking to help others in less fortunate circumstances," commented Mr Levinge. "In keeping with this philosophy of giving, Dennis Family Corporation founder, Bert Dennis, established the first of our residential estate Community around 20 years ago."
"Our Community Fund is an important way of supporting and giving back to the neighbourhoods we create – and to have provided more than $1.2 million in grants across our history is something we are very proud of," Mr Levinge added.
Community groups from within the Manor Lakes area were encouraged to apply in early September, with the application process concluding on 30 September. The successful groups were each awarded a financial grant for their future projects and to aid in the success of the community.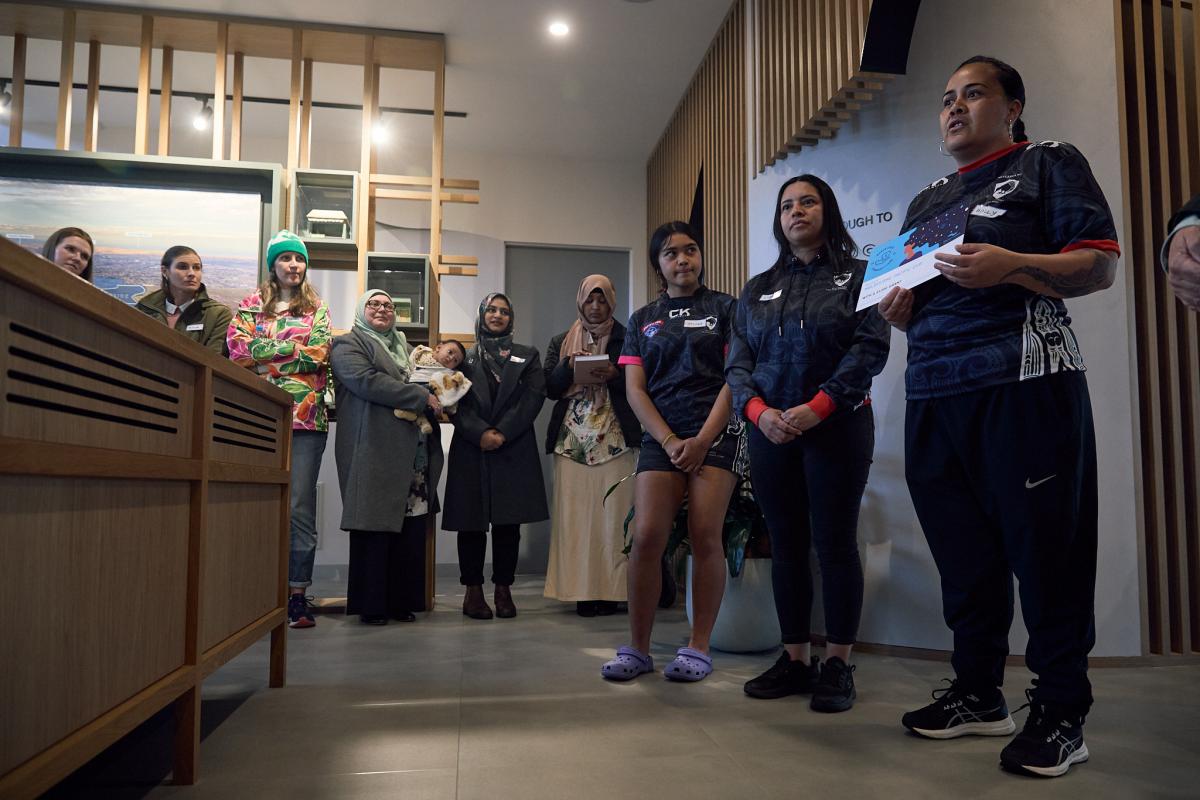 Any groups that missed out are encouraged to apply to the 2024 fund.
Congratulations to all the 2023 Manor Lakes Community Fund grant recipients:
Auskick Manor Lakes
Creating Villages
Flames Basketball Club
Good News Power Basketball Club Inc
Iramoo Basketball Club INC
Iramoo Community Centre
KickFit
LIFE Community (Melbourne) LTD
Melbourne Pacific Cup
Pulse with Purpose
Quantin Binnah Community Centre Inc
Victorian Tamil Association - Manor Lakes
Werribee Giants Baseball Club Inc.
Western Athletics
Wyndham Bright Young Leaders
Wyndham Little Buddies Toy Library
Wyndham Sports and Community Club
Wyndham Vale Fire Brigade
Wyndham Women's Support Group
YMCA Aquatic Education Ltd.