December 2021 |
Meet Your Neighbours
Let's chat with Kirsten from, Wyndham Little Buddies Toy Library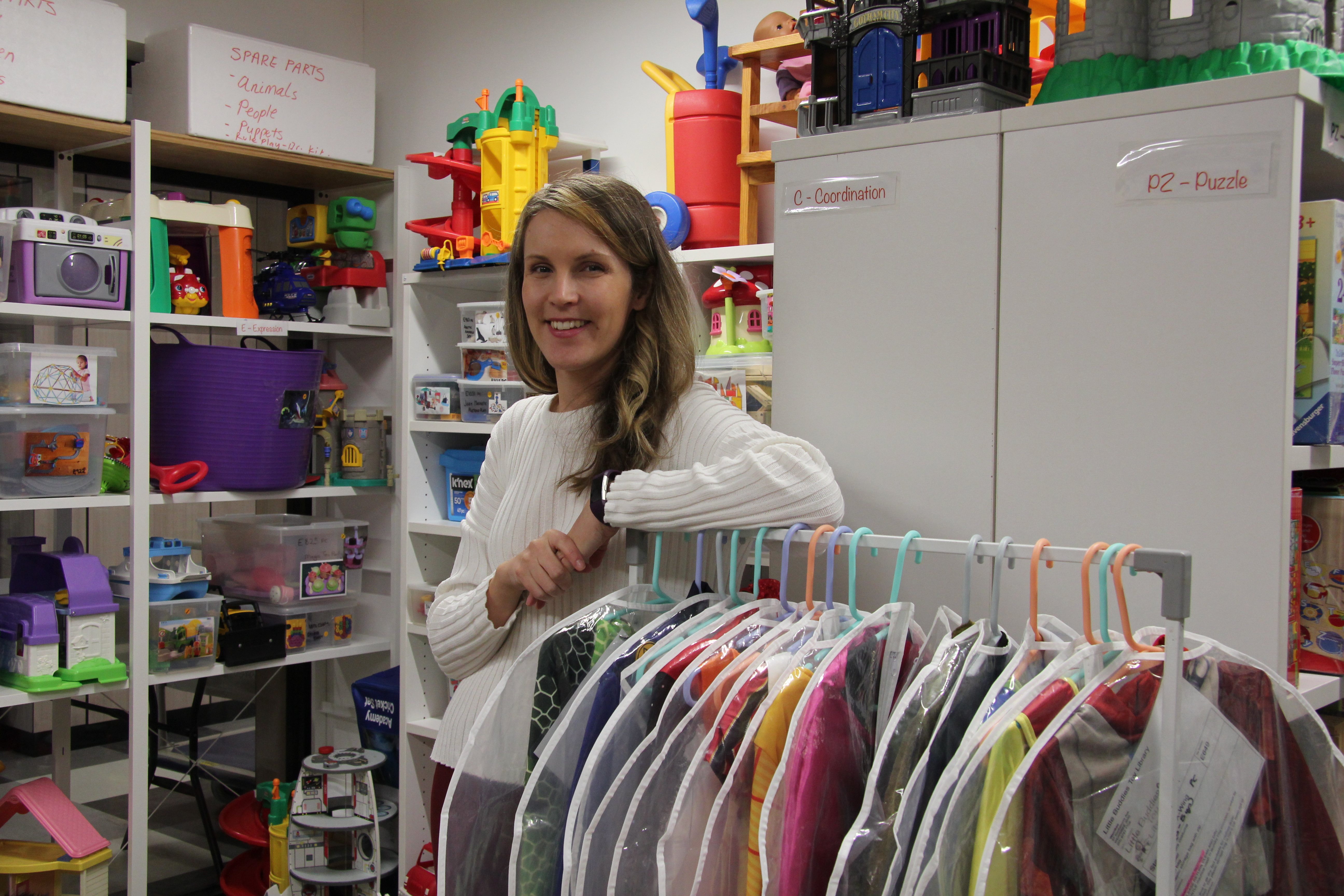 It takes more than bricks and mortar to establish vibrant healthy communities; it also requires a range of services delivered by community groups and associations which are at the heart of every community. But while the work done by these groups, and the contributions they make to local communities is invaluable, it sometimes goes unrecognised.
So, we thought we'd take this opportunity to shine a light on a fantastic charity which has been quietly servicing Wyndham families for almost 23 years. Established in 1998, the Wyndham Little Buddies Toy Library is a non-profit, community-owned service operating within the City of Wyndham run by a volunteer committee and supported through a Wyndham City Council Community grant.
Overseeing a collection comprising some 3,000 toys, Little Buddies aims to give families of babies and pre-schoolers affordable access to a varied selection of safe, clean, age-appropriate toys that can help children learn and develop through play.
We took the opportunity to sit down with Little Buddies' indefatigable President, Kristen Marran, to learn a little more about how she became involved with the charity, how it benefits the community and how people can support Little Buddies.
Kirsten, tell us a little bit about you, when and how you came to be involved in Little Buddies, your role there and what this entails?
A mother of two young girls, I've lived in Hoppers Crossing for 11 years, and I've been a toy library member since my eldest daughter was just 9 months old! I'd actually heard about the toy library from a friend, and it just made so much sense to borrow toys instead of buying them as I could already see my baby was growing and changing so rapidly. That was eight years ago, and we're still enjoying borrowing toys every week!
Just on four years ago, I joined the Little Buddies committee, which is essentially a group of parents who run the toy library on a voluntary basis, and then three years ago I volunteered to take on the role of president of the committee.
First and foremost, my role as president involves leading our team of volunteers and making sure we're all working towards the same goals. But I am just happy to roll up my sleeves and do whatever is needed to help the Toy Library, which can entail everything from organising Bunnings sausage sizzles to researching and ordering toys to supervising photoshoots and running our social media accounts. In fact, as president, I need to be up for pretty much anything, but the diversity that volunteering at the Toy Library offers is definitely what keeps me engaged.
Tell us about Little Buddies? When was it established, what does it do, what type of toys etc can people borrow, what age groups does the organisation cater to, etc?
Little Buddies was founded in 1998 by two young mothers who first heard about the concept of a toy library at a play group conference and shared the passion and vision to start one in Werribee.
It's grown a bit since then! The Toy Library now services over 500 families right across the City of Wyndham and has amassed a collection of over 3,000 toys suitable for children from 0 – 8 years old, which includes everything from outdoor toys designed to keep kids active through to STEM toys which encourage the exploration of science. It's important to have lots of variety, so we can cater for different ages and developmental stages. We also have a substantial puzzle and board game collection and love to promote family games nights on the weekends! Plus there's a huge imaginary play section, which is very popular with toddlers.
What are the most rewarding things about being involved in Little Buddies?
There are so many wonderful aspects about being involved with the Toy Library, but one of the most rewarding for me personally is definitely the opportunity to lead such a dynamic and motivated team. I am a passionate believer in the benefits of volunteering because I have directly experienced them myself! Along the way, I've also learnt plenty of new skills, made lots of friends and have really relished the chance to be able to give something back to our wonderful Wyndham community.
What are the biggest challenges facing the organisation? Is it difficult to source toys and volunteers? Where do you store toys? How often do you need to replace, repair and replenish toys?
Like many not-for-profits and community groups, undoubtedly the biggest challenge we are facing right now is recovering post the successive lockdowns and COVID. It's no secret that the City of Wyndham has been one of the hardest hit communities over the past 2 years. While the two physical Little Buddies centres were actually forced to close for many months throughout the various lockdowns, we saw an opportunity to pivot and started offering a click and collect service. This proved very popular with members, but unfortunately closures mean we simply haven't been able to reach as many people as we would have liked across this period. We would also love to educate and inform more people about Little Buddies as a sustainable way for children to experience toys. At the moment most of our members find out about us via word of mouth, but we'd love it if there was some way to let every family in Wyndham to know about the Toy Library and what we do.
What are the most popular toys in the library?
As you would expect, children's toy preferences tend to change over time depending on their interests and level of development. But there are definitely toys that remain consistently popular year on year, including Pony Cycles, Kickbricks and Roller Coasters, largely because they're fairly expensive and unique, which means most families would never buy them for their own homes. Plus, they're just fabulous toys that children love and can happily spend hours and hours playing with!
If you were granted one wish for Little Buddies, what would it be?
Easy. I wish that the Toy Library will always have committed volunteers and staff like we have now. The fact that we have been able to achieve so many great things over the last four years is almost entirely down to the collective efforts of our magnificent team. Every single one of them plays an important part in sourcing, repairing and caring for toys, not to mention engaging with members and their families and encouraging them to join, and ensuring that the toy library continues to be a wonderful resource for Wyndham families – Little Buddies is truly a labour of love for everyone involved.
How can people become involved, donate toys, etc?
Anyone can join Little Buddies and I warmly encourage all readers – and especially those with young families or grandchildren, to visit our website and sign up for membership today. We're also lucky enough to be joined by regular volunteers from the community who help us run sessions. Right now, we'd love to recruit some more volunteers to help meet increased demand now that we're open again. And, of course, the other way people can show support is by following us on Instagram and Facebook. 
Website: littlebuddiestoylibrary.com.au
Facebook: @LittleBuddiesToyLibrary