July 2023 |
Design Inspiration
Introducing the Inspiration Hub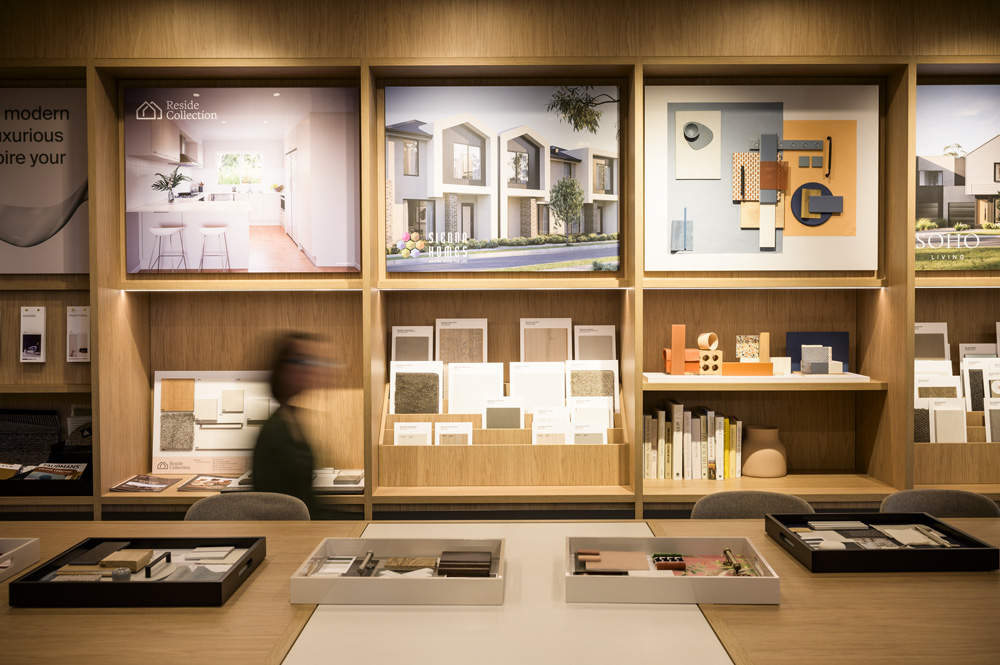 The first step in your journey towards owning your own home will be to visit the Manor Lakes Sales Centre, where you'll discover our dedicated Inspiration Hub. Here you can immerse yourself in your future home's design.  
Take inspiration from our design references on hand, as well as perusing and touching the colour samples, tones, and textures. Seasonal moodboards created by Interior Designer Amy Saward include tactile materials to help you imagine the many possibilities for your new home.
Our design resources are refreshed seasonally to keep you up-to-date on the latest in the industry. Keep an eye on Manor Lakes social media and website for news and interior trends, and where you can find the season's 'best of' in finishes and soft furnishings.
The Inspiration Hub also features our builder partners and some of the available town house products from SOHO Living, Sienna Homes and the recently launched Reside Collection. You'll be able to see the townhouse finishes – including flooring, tiling and paint. Even I you aren't in the market for a townhouse, it could provide you with that extra inspiration for your future home.
The sales team at Manor Lakes are always available to discuss ideas, or to answer any questions you have on your journey to becoming a proud home owner.
Visit the Manor Lakes Inspiration Hub for yourself, located at 218 Manor Lakes Boulevard, open daily from 10 am to 5 pm, call 1300 334 524 or email info@manorlakes.com.au.