September 2021 |
Design Inspiration
Hanging plants to brighten your day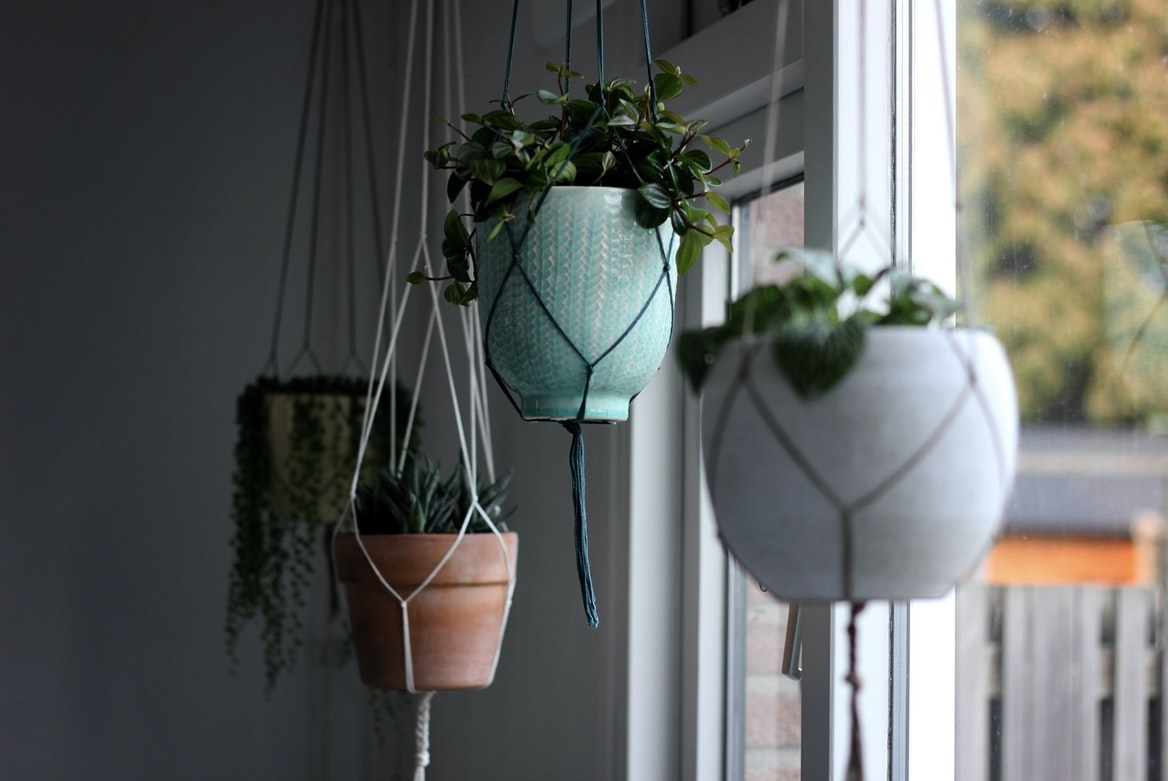 As the warmer weather approaches, it's time to spend more time outside and bring a bit more colour indoors.  One way to do this is by adding hanging plants inside and out, they can bring vibrancy to places and are usually low maintenance.  You can also test out your diy skills and recycle materials.
Small space ideas:
If space is an issue, don't worry why not try a succulent's ladder.  Using recycled timber blanket ladder, recycled tin cans and a little imagination you'll be able to create a hanging garden.  Succulents not only come in a range of colours and textures, they're also hardy, low maintenance and don't require a lot of space.  Add as many as you want to fill the rungs and watch them thrive.
Alternatively, you could try a tiered hanging planter.  Again, only requires minimal space, but creates a wow factor to any front porch or outdoor alfresco area. The tin cylinder creates the ideal trough to plant and using a variety of succulents will add beauty to your home.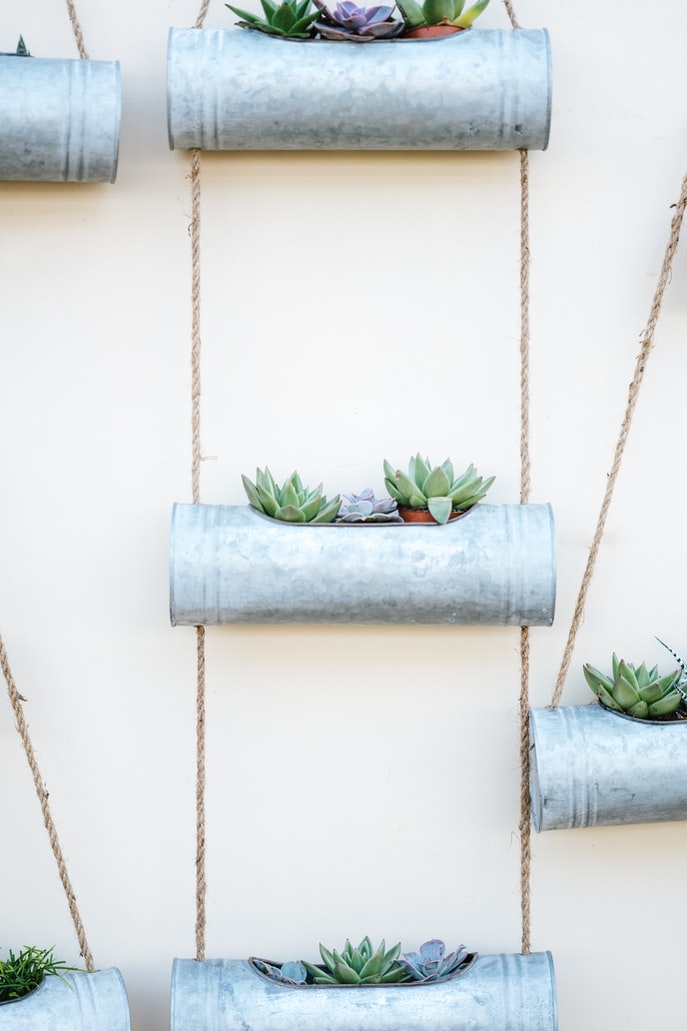 Getting the kids involved
When your kids want to help with decorating the house, hanging planters are a great way to get them involved. Grab some painting supplies and plain pots for them to embellish. Giving children free range with their decorating will result in an amazing eclectic display that's sure to bring a smile to your face each time you pass by! Place the decorated pots in living, dining rooms, bathrooms, or a bedroom so everyone can see and enjoy the colour display.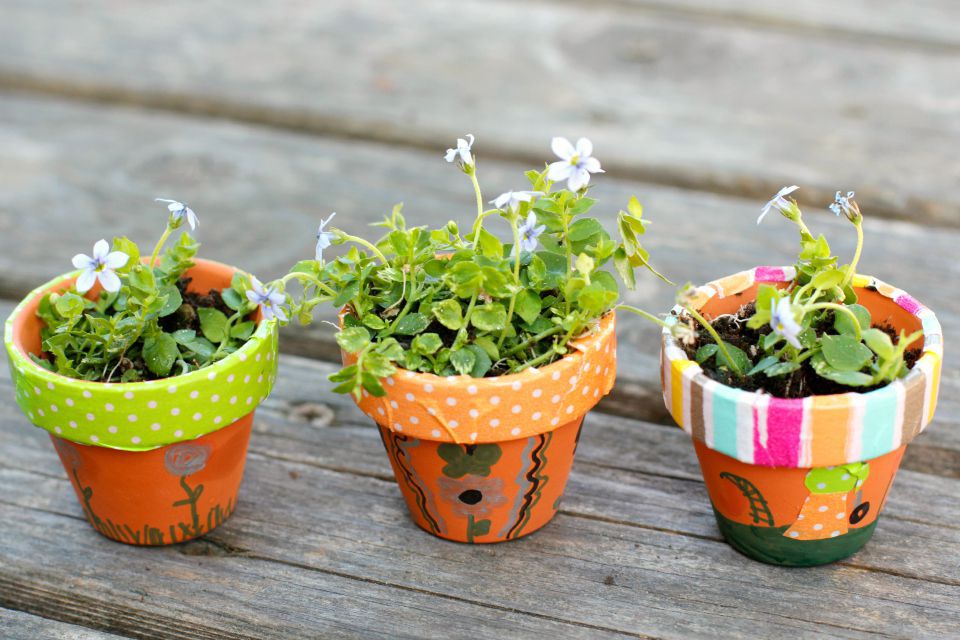 Wooden bowl hanging planter
Looking for something that involves upcycling?  Why not try a wooden bowl hanging pot?  It'll add an earthy feel to your home.  Select a wooden salad bowl, drill a few holes around the edges, thread through some rope, gather the ends of the rope, glue, and tie into a hanging loop.  Before adding your plants add a tray in the bottom of the bowl to keep the plants from toppling over.  This style will work in any room and can host a variety of plants from succulents, cacti, or flowers.