March 2021 |
Events & Local Area
Easter Egg Hunt is back for 2021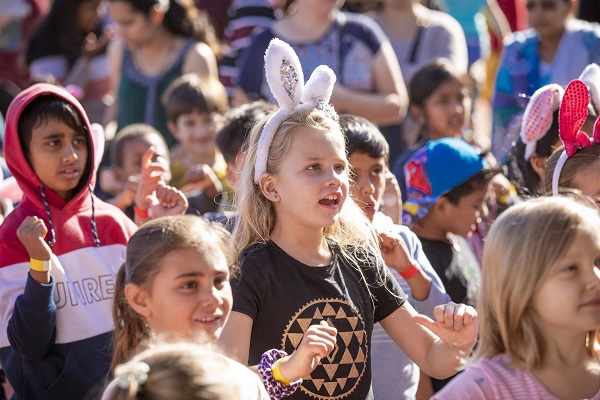 This event has SOLD OUT, however we do ask that if you have a ticket and are unable to attend to please let us know.  That way we can add those tickets back into circulation for other residents to come along and enjoy the day.
BOOKINGS ESSENTIAL 
https://www.eventbrite.com.au/e/manor-lakes-easter-egg-hunt-tickets-1443...
Come along for a funfilled day of entertainment. It's happening at the MANOR LAKES Easter Egg Hunt and we'll have something for everyone including:
5 Easter Egg Hunts split into different age groups
FREE Coffee and Hot Cross Buns
Roving entertainment including the Easter Bunny!
DJ Dagogo with music and dance classes
BOOKINGS ARE ESSENTIAL DUE TO COVID SAFE EVENT STANDARDS - PLEASE ARRIVE ONE HOUR PRIOR TO YOUR EASTER EGG HUNT TO COLLECT YOUR EASTER EGG HUNT WRIST BAND AND BAG.
9:30am Collect Easter Egg Wrist Band | Bag
10.00am Event Opens
10:30am 1 - 3yo + 1 Adult Easter Egg Hunt
11:00am 4 – 6yo Easter Egg Hunt
11:30am 7 – 9yo Easter Egg Hunt
12noon 10 - 17yo Easter Egg Hunt
12:15pm Adult Easter Egg Hunt
1:00pm Close
It's going to be great fun - bring your sharpest eyes and a big appetite for some tasty Easter chocolate!
Please note the event will follow all proper COVID procedures.
Important Information:
Please note the Easter Egg Hunt operates in a strict Tier 3 COVID-safe plan as registered with the DHHS.
Places are strictly limited please register.
Any restrictions or regulations will be in place in accordance with the current COVIDSafe guidelines set down by the DHHS website.
These include but are not limited to:
If you have any cold-like symptoms, including a runny nose, sore throat, chills, fever, lack of taste or smell, please do not come to the event. Please get tested at a COVID-19 testing site.
To assist with contact tracing and as a requirement, by the State Government, we will be requesting all visitors either pre-book through the event link or limited onsite tickets.
Please remain in social group numbers no greater than current guidelines.
To minimise movement, stay within your group where practical.
As the activation is held outdoors, visitors are not required to wear a mask. However, it is strongly recommended that you wear a face mask in situations when you are unable to stay more than 1.5 metres from other people, such as the Easter Egg Hunts, Amusement Rides and coffee carts. Visitors are required to carry a mask at all times.
We have determined the capacity of the outdoor event based on current COVIDSafe restrictions/guidelines and should the event precinct reach capacity further admissions will not be permitted.
We encourage frequent hand washing and use of hand sanitisers, with sanitising stations within the precinct.
Each participating vendor also has it,s own COVIDSafe plan.
Anyone refusing to obey the restrictions outlined above or the direction of staff or event management will be asked to leave.
This event activation has been classified as a Tier 3 Public Event as part of the Public Event Framework as outlined by the Victoria State Government. Organisers of Tier 3 public events must complete and publish COVIDSafe Event Checklist.
Disclaimer: Due to the current uncertainty regarding coronavirus, many events are being cancelled. Please contact the event organiser directly via the contact details on the listing if you are unsure.