March 2020 |
Meet Your Neighbours
'Home Sweet Home' couldn't be easier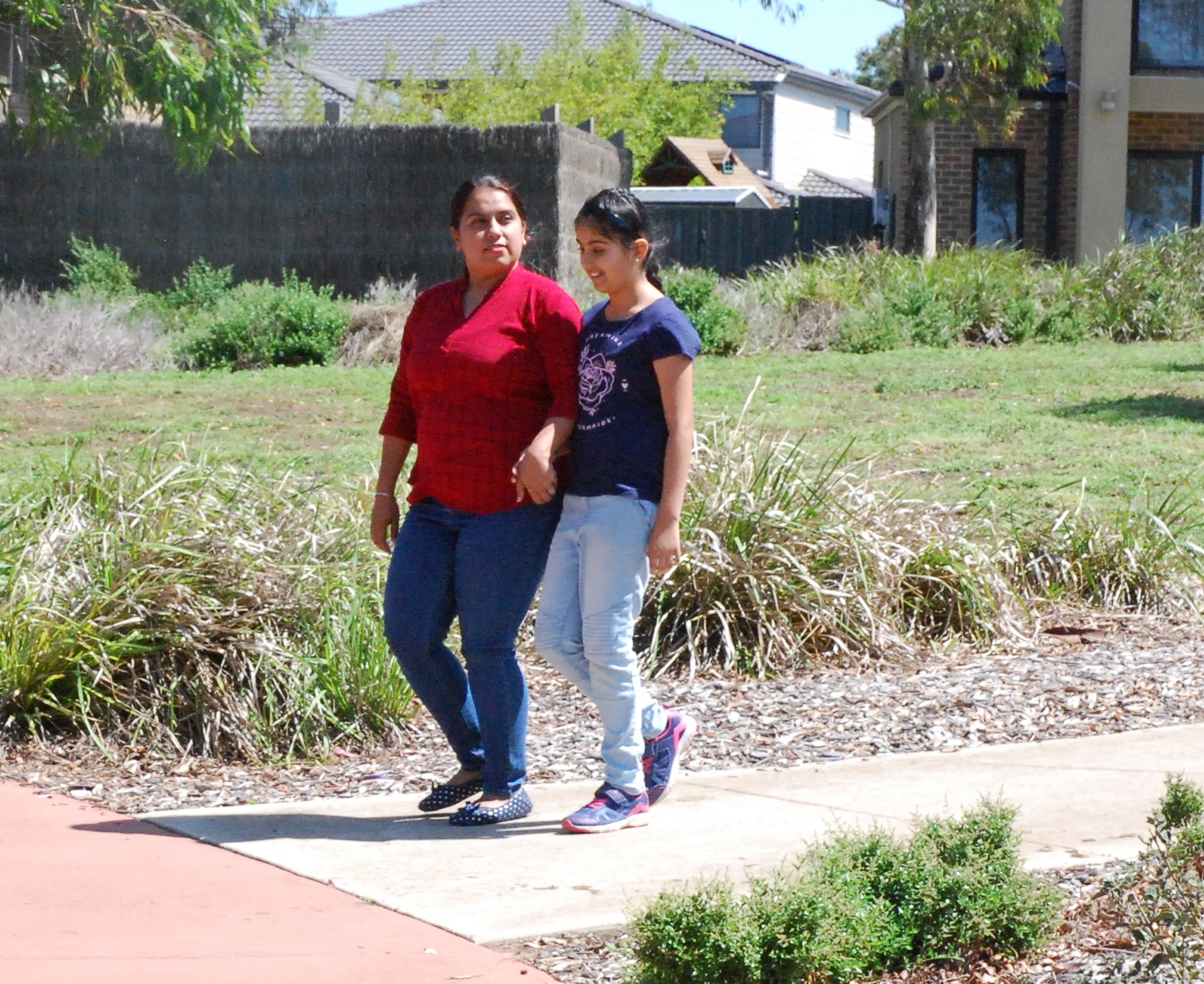 Since moving into her brand new Townhome in the Lollipop Hill neighbourhood of Manor Lakes, Ramanpreet Kaur has been revelling in that super sweet feeling of owning your own home.
"When you are renting, you are filling someone else's pocket," she explains. "When you own your home, your money goes on your mortgage and you're getting your own space. This is real value for hard-earned money to me!"
Having watched on the sidelines as her sister purchased a house and land package in Manor Lakes and worked through the process of building, Ms Kaur decided purchasing a townhome with everything done for her was a better option.
"When I was thinking about buying a property, I wasn't too sure if I should go for an apartment, or a house, or a unit," Ms Kaur remembers. "When l started looking into the market, there were many types of townhouses as well."
Then she came across her Townhome in Lollipop Hill.
"My Townhome doesn't look like a typical townhouse, it looks more like a single storey home. The location and everything about the home was just great. I thought, 'I'm just going to get this'!"
Manor Lakes Townhomes are developed by Dennis Family Corporation and built by Dennis Family Homes, with attention to detail and quality finishes throughout. No building approvals are required and Townhomes are offered complete with fully landscaped gardens. Owners simply move in and start living.
"Everything was already done. It was more than I expected. There wasn't anything for me to spend extra on."
Previously renting a property in Preston, Ms Kaur is smitten with both the location and her new home.
"Preston was so busy. Manor Lakes is very peaceful, especially when I'm out walking. I'm enjoying having 'me' time. Everything I need is here."
"In terms of design, my Townhome just couldn't be better. With three bedrooms and spacious living areas, it provides enough space to accommodate my parents when they come to visit from overseas."
"The design allows natural light to fill the home and clever storage makes the best use of every space. Even the garage includes a big cupboard."
Ms Kaur is also full of praise for the Manor Lakes Sales Team.
"Annetha was incredibly helpful, from contacting me when the Townhome became available to providing any necessary paperwork promptly when I was dealing with the bank. She even assisted me on her days off."
"I would certainly recommend purchasing a Townhome in Manor Lakes – it was hassle free. It happened as if it was just meant to be for me," Ms Kaur beams!
Townhome Living is all about having the best of both worlds. You can enjoy the space of a three bedroom home with a spacious open plan living area, well-appointed kitchen for entertaining friends and family, plenty of storage space, a garage and much more.
Fixed price – no extra costs
No building approvals required
5/95 – Only a 5% deposit and the balance upon completion
$10K FHOG for eligible first home buyer*
Home Loan Deposit Scheme #
Stamp duty savings for owner occupiers^
For more information visit: https://www.manorlakes.com.au/built-for-living
* Subject to SRO policy and rules, to find out if you're eligible for the first home buyer grant please refer to http://www.sro.vic.gov.au/first-home-owner
^ To find out if you qualify for stamp duty savings please refer to https://www.sro.vic.gov.au/offtheplan for more information
# To find out more about the Governement's First Home Loan Deposit Scheme visit https://www.nhfic.gov.au/what-we-do/fhlds/