Images, photos, plans, maps, measurements and other information are for general illustration purposes only, may not be to scale and may differ from final built form. Actual lots, stages, facilities, amenities, infrastructure and their configuration are subject to Council/statutory approval and may change.
House and Land Packages Available For This Lot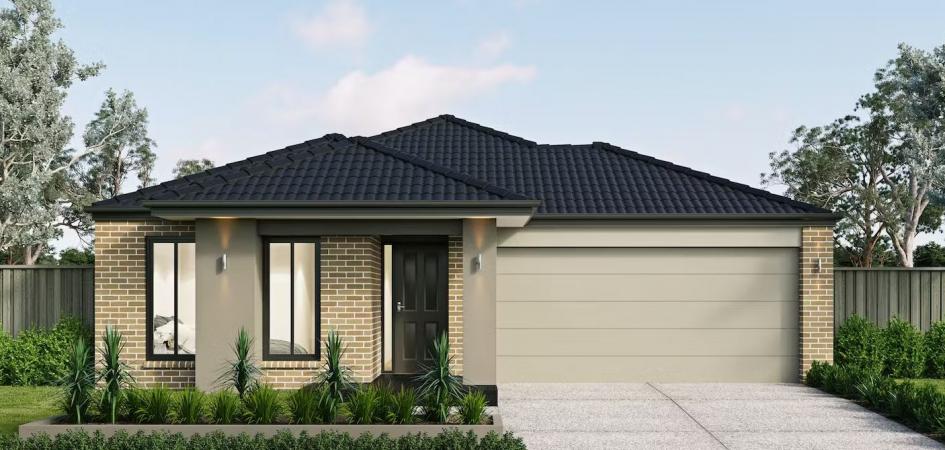 FIXED PRICE PACKAGE INCLUDES:
Price excludes: Fencing, Landscaping, Concrete pavers, Planter boxes, Decking
$651,950*
* Fixed Site Costs - no hidden extras
* Stylish floor coverings throughout the home
* Stainless steel appliances
* Ducted heating
*...
House and Land Packages Available Nearby
Package Inclusions:
- Inspirations Essence Series 4 Inclusions
- Fixed Site Costs
- Developer/Estate Covenant Requirements
- Recycled water connection
- NBN/Opticomm/Redtrain/Multinet/CNT Corp. connection
- 2580mm ceiling height to ground floor
- Double Garage
- Sectional Garage Door
- Remote control to garage door
- 900mm Technika appliance pack
- Technika dishwasher
- Gas ducted heating
- Current Promotion
- Series 1 timber-look laminate flooring to Entry/Kitchen/Meals/Family
- Carpet to remaining areas
- Lockable internal access door from garage
- Overhead cupboards with bulkhead above to kitchen
- Feature Render
- Brick Infill to Garage
- 40mm Caesarstone
- Downlights
Package Inclusions:
- Site Costs Allowance Including Rock Removal
- Council & Developer Requirements
- Floor Coverings Throughout
- Exposed Aggregate Driveway
- 2590mm Ceilings To Single Storey & Ground Floor In Double Storey Homes
- 40mm Stone Benchtops To Kitchen & 20mm To Bathroom & Ensuite
- 900mm Appliances, Dishwasher & Microwave With Trim Kit
- LED Lights Throughout
- Blinds Throughout
- Evaporative Cooling
- 2 Pot Drawers To Kitchen With Soft Closers
- NBN Network