Images, photos, plans, maps, measurements and other information are for general illustration purposes only, may not be to scale and may differ from final built form. Actual lots, stages, facilities, amenities, infrastructure and their configuration are subject to Council/statutory approval and may change.
House and Land Packages Available For This Lot
Sorry, there are no house and land packages associated with this lot.
House and Land Packages Available Nearby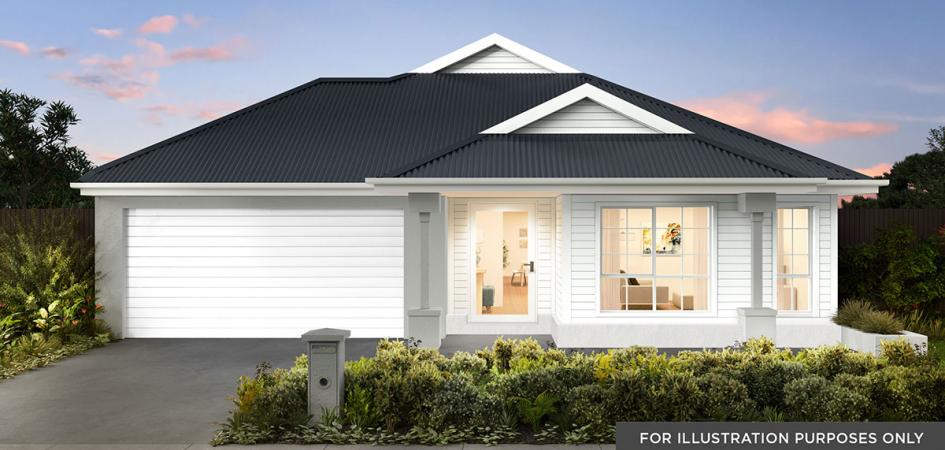 Havana 28.5, Hampton Façade
This home includes:
20mm Stone Benchtops Throughout (Engineered)
900mm Stainless Steel Appliances
Brick lnfills Above All Doors & Windows
Colorbond Roof
Coloured Concrete Driveway
Developer Guidelines & Covenants Included
Ducted Heating (Including Bathrooms)
Evaporative Cooling
Get Higher Value Promotion - Raked Ceiling, 3000m Higher Grand Entrance, 2700mm Higher Ceilings, Higher Front Entry Door, Higher Garage Door, Higher Facade Windows
Plus much more!
*Terms and conditions apply
Venetia 252, Sahna Façade
This home includes:
Aspirations Series 2 inclusions
BAL 12.5 inclusions
Fixed site costs
Developer/estate covenant requirements
Recycled water connection
NBN/Opticomm/Redtrain/Multinet/CNT Corp. connection
2580mm ceiling height to ground floor
Double garage
Sectional garage door
Remote control to garage door
Plus much more!
*Terms and conditions apply