Images, photos, plans, maps, measurements and other information are for general illustration purposes only, may not be to scale and may differ from final built form. Actual lots, stages, facilities, amenities, infrastructure and their configuration are subject to Council/statutory approval and may change.
House and Land Packages Available For This Lot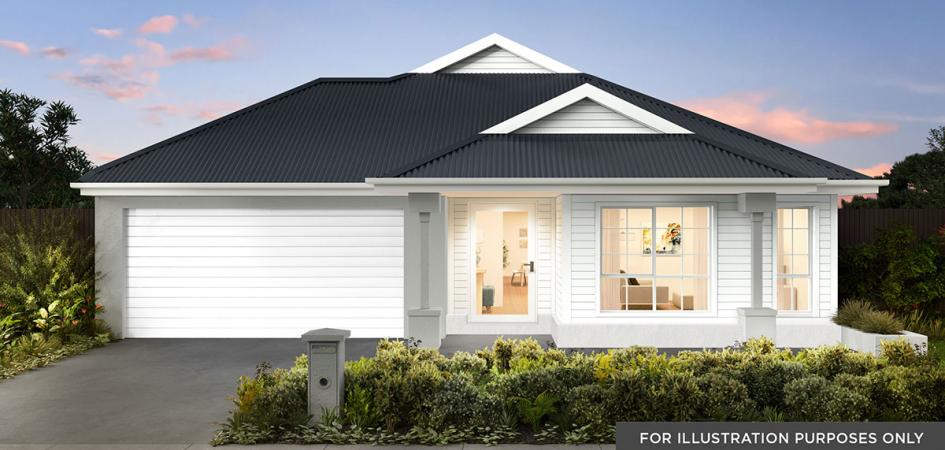 Havana 28.5, Hampton Façade
This home includes:
20mm Stone Benchtops Throughout (Engineered)
900mm Stainless Steel Appliances
Brick lnfills Above All Doors & Windows
Colorbond Roof
Coloured Concrete Driveway
Developer Guidelines & Covenants...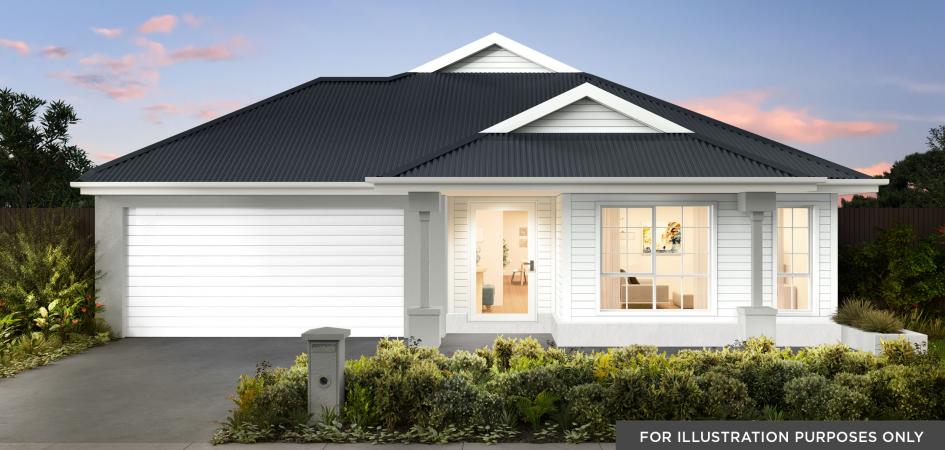 Standout Inclusions:
- 20mm Stone benchtops throughout
- 900mm Stainless Steel Appliances
- Brick infills above all doors and windows
- Colourbond roof
- Coloured conrete driveway
- Ducted heating (including bathrooms)
- Evaporative cooling
...
House and Land Packages Available Nearby
Package Inclusions
*First Home Buyer Price.
OVER $70K OF PREMIUM INCLUSIONS
- Front & rear landscaping
- Half shore fencing & driveway
- Flooring throughout
- Higher ceilings
- Stone benchtops to kitchen & bathrooms
- LED downlights throughout
- Modern appliances including dishwasher
- Overhead cupboards to kitchen
- Blinds throughout
- 5kW split system cooling
- Ducted heating throughout
- liled shower bases
- Chrome finish double towel roils and toilet roll holders
- Framed mirror or vinyl sliding doors to robes
- Brick infills over windows
- Remote control garage
- Window locks & flyscreens to all openable windows
- Clothesline and letter box
- NBN connection
Package Inclusions:
- Developers guidelines
- Choice of facades
- Tiles/laminate flooring to Entry, Kitchen, Family & Meals
- Carpet to the remaining areas
- Roller blinds
- 20mm reconstituted stone benchtop to Kitchen
- 900mmm kitchen appliances
- One set of three pot drawers (house specific)
- Overhead cupboards with plaster bulkhead to kitchen
- Category 2 sink mixer to kitchen
- 900mm x 900mm tiled shower base (Ensuite & Bathroom)
- 2000mm high shower screens throughout
- Category 1 shower rail to Ensuite and Bathroom
- Flyscreens to all openable windows
- Remote control to the garage