Images, photos, plans, maps, measurements and other information are for general illustration purposes only, may not be to scale and may differ from final built form. Actual lots, stages, facilities, amenities, infrastructure and their configuration are subject to Council/statutory approval and may change.
House and Land Packages Available For This Lot
Sorry, there are no house and land packages associated with this lot.
House and Land Packages Available Nearby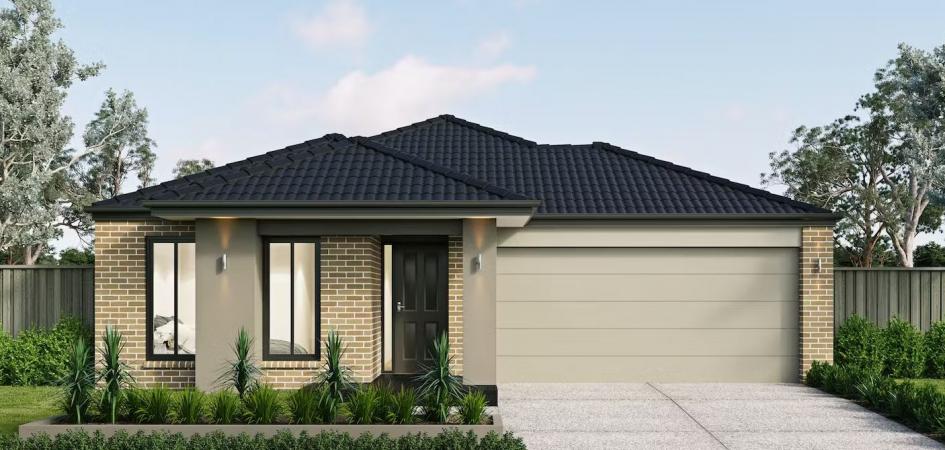 FIXED PRICE PACKAGE INCLUDES:
Price excludes: Fencing, Landscaping, Concrete pavers, Planter boxes, Decking
$651,950*
* Fixed Site Costs - no hidden extras
* Stylish floor coverings throughout the home
* Stainless steel appliances
* Ducted heating
* Cabinetry throughout
* Remote control garage
* Developer guidelines & requirements included
* Build with Australia's #1 & Most Trusted Builder
* Lifetime structural guarantee#
Package Inclusions:
- ALL DESIGN GUIDELINES
- CHOICE OF FACADE'S
- 2590MM HIGH CEILINGS DOWNSTAIRS
- 2440MM HIGH CEILINGS UPSTAIRS
- FRONT & REAR LANDSCAPING
- FENCES, HOLLAND BLINDS, FLYSCREENS & LETTERBOX
- 600MM APPLIANCES
- 20MM STONE KIT, ENSUITE & BATHROOM
- HEATING AND COOLING
- COLOURED CONCRETE DRIVEWAYS & PATH
- PLUS MUCH MORE!