Lot 18206 Manor Lakes Boulevard by Metricon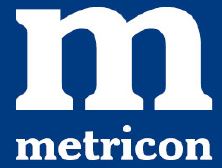 Inclusions:
Fixed Site Costs
Gas ducted heating
Council and developer guidelines
Lifetime structural guarantee
*Image includes upgrade items and may depict fixtures, finishes and features not supplied by Metricon such as landscaping and fencing. Accordingly, any prices in this flyer do not include the supply of those items. Floor plan is a representation of a Traditional façade unless otherwise stated. Metricon reserves the right to alter the images or descriptions without notice. Home & land package prices are correct at time of printing and subject to change without notice. Land prices and availability are subject to change without notice. $sitecosttypetoken$ Pricing does not include additional legal fees relating to the building and/or land contract and stamp duty charges. All home & land packages are subject to developer approval. VIC Builder's Licence: CDB-U 52967 # For details on our Lifetime structural guarantee visit metricon.com.au/terms/structuralguarantee. See metricon.com.au for full details of standard inclusions and/or terms and conditions. Package Printed Date: 26/08/2021 Price Region: Greenfields.
Uploaded on 13/09/2021